Hotel PAX, Trenčianske Teplice, Slovakia
Popular spa hotel PAX is located in the center of the pedestrian zone near the spa park. Doctors' offices are directly in the building and the balneotherapeutic facilities are close to the hotel and directly connected. At the top floor of the hotel are located comfortable, air-conditioned appartments. The Panorama-Café on the 6th floor offers niceview and meals á la carte. The hotel creates a pleasant atmosphere that offers guests ideal conditions for healing and relaxation. Capacity of the spa hotel is 270 beds on six floors. Clients can use single bed or two bed rooms, 7 suites and 3 comfortable rooms for handicapped.
Rooms
Comfort rooms - SAT-TV, WIFI, radio, telephone, refrigerator, WC, shower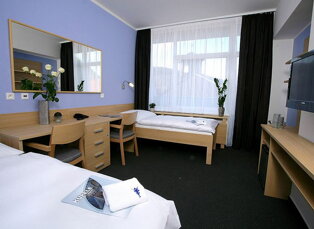 De Luxe suites - SAT-TV, WIFI,  radio, telephone, refrigerator, kettle, safe, hair dryer, shower/bath, WC, living room and bedroom.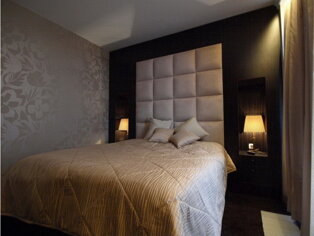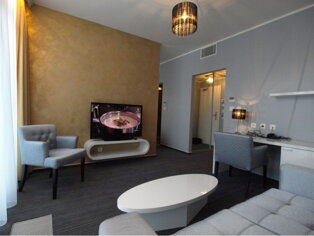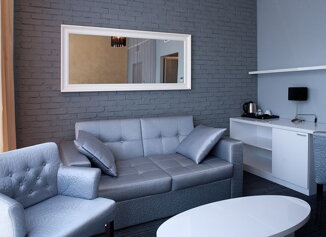 Dining
- breakfast is provided in the form of buffet, consisting of cold and hot buffet meals and drinks (breakfast coffee, tea, cocoa, cold drinks)
- lunch and dinner are provided as a choice of five menus (2 meat dishes, one vegetarian dish and one sweet dish, a fruit package)
- possibility to choose from the restaurant menus for a surcharge
- seasonal grilled specialties are prepared, the duck feast, etc.
Spa & Wellness
The hotel is connected with balneotherapeutic facilities using thermal water where the medical and spa treatment are provided. Consulting rooms of physicians and some procedures for the guests are available in the hotel directly.
Other Services
In the hotel, there is a beauty salon, a café, an exchange office, a sun terrace with panoramic café, social and congress halls, several lifts are available. Bathrobes rental is at the reception desk.